PE Archive
2014/2015
Summer 2 News
Sports Day
Our annual Sports Day took place on Wednesday 15th June. It was very well attended by parents and the children had a fantastic afternoon.  They took part in a variety of traditional and competitive races including: egg and spoon, sack, relay, sprint and obstacle. The sun shone for us and it was great to see so many Mums and Dads take part in their races.
Congratulations to Weaver who scored the most points on the day. 
County Cricket Final
On Friday 3rd July, our Cricket team proudly represented Lostock Gralam at the County Final in Warrington. They had to play three games against some very experienced teams, who were representing schools from all over the county. Our team played extremely well but unfortunately only won one of their games so will not proceed further in the competition. However, they deserve a big WELL DONE for getting this far in the competition! 
Rounders
 Our Year 5 rounders team have recently played an enthusiastic and entertaining match at Sandiway Primary School. Their striking skills were fantastic with a few home runs for some individuals. However, we now need to work on our fielding skills so that we can win the next match!
CELEBRATIONS!!
Congratulations to our Year 6 Dodgeball team. They recently came first in a festival held at UCAN. They played really well as a team and played many excellent, competitive games, which they all fully participated in and enjoyed. Congratulations to Will on his recent Rugby achievement with his club. 
Well done to Natalie on her achievement in swimming. 
Sainsbury Active Vouchers 
Thank you so much to everyone who collected these vouchers for our school. We are currently in the process of ordering a selection of new playground equipment, which the children will be able to use at lunchtimes. Along with the Mid-day assistants, the children decided that they would like more hoops, bean-bags and dance resources, in particular.
After School Clubs
This term the children have participated in a variety of after school clubs including; Cricket, Tennis and Athletics, for both Key Stage 1 and 2.
Summer 1 News 
Cricket 
Year 5 and 6 are receiving top class coaching sessions from Jo Herbertson from the Cheshire Cricket Board this term. They are thoroughly enjoying these active and fun sessions as they improve their batting, fielding and bowling skills.
Change4Life     
This term we have 3 PE leaders from Year 5 Katie, Conrad and Niall, who are leading a Change4Life club on Thursdays. They have opened this club to Year 3 and 4 children and have organised all the activities themselves.
CELEBRATIONS!! Congratulations to Callum Mills, from Year 5, on his fantastic rugby achievement. Callum shared his enormous trophy that he won with his club at a national level competition that took place recently at Lancaster. We are all very proud of his achievement! Well Done! 
After School Clubs This term the children are participating in a variety of after school clubs including; Creative Dance, Netball, Street Dance, Rugby, Cricket and Rounders.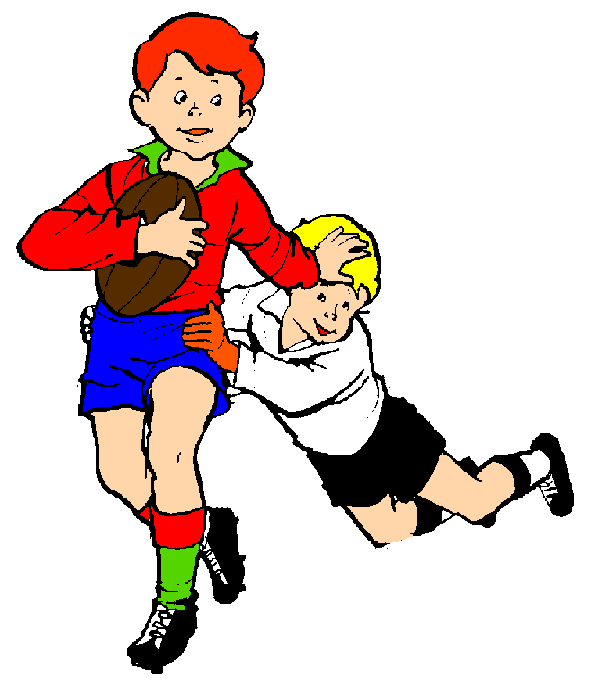 Spring 2 News Indoor Athletics Congratulations to our Year 4s, who recently took part in an indoor athletics competition. Each child in Year 4 got to choose at least 4 events that they wanted to take part in. They competed in a variety of track and field events including; javelin, long jump, vertical jump, relays and obstacle races to finish third overall. 
Football Year 5 and 6 boys took part in a friendly match with Sandiway Primary School. 
Hockey Congratulations go to our Year 6 Hockey team, who recently competed in the local 'Quicksticks' festival and finished first!! They brought a magnificent trophy back to school which is proudly displayed in the Hall. 
CELEBRATIONs!! To Mitchell Carter for his achievement in swimming – recently awarded Stage 5 and now working towards Stage 6. Well done!
After School Clubs This term the children are participating in a variety of after school clubs including; Multi-skills, Change4Life, Street Dance, Golf and Football
Spring 1 News
Boccia 3 children from  Year 5 represented our school in a local Boccia Festival. It was the first time they played the game and they thoroughly enjoyed it. 
Gymnastics Our Year 5s, Skylarks and our Year 6s, Toucans are currently participating in a 6 week gymnastics program run by Laura from Cheshire Gymnastics.  So far they have learnt a variety of rolls and have been working to improve their balance, flexibility and strength. 
CELEBRATIONs!! Here we have some recent achievements in gymnastics!
After School Clubs This term the children are participating in a variety of after school clubs including; Dodge ball, Multi-skills, Gymnastics and Bench ball.
Judo 

 Our Year 3s, Robins, will be working with a Judo coach over the next few weeks to learn some basic Judo skills. They had their first lesson this week and the children really enjoyed putting on the judo uniform (Judogi).
Netball
 Our Year 5s have enjoyed playing against other local schools in the netball league this term. They have grown in confidence and have become more skilled. 
After School Clubs
 In Autumn 2 the children have enjoyed a variety of after school sports clubs including; Jujitsu, Creative Dance, Indoor Athletics and Dodgeball. 
Autumn 1 News
 Our Year 5/6 Boys Football team have played 2 exciting friendly matches against Sandiway Primary School.
Football – Girls
Our Year 5/6 Girls Football team have recently taken part in a local football festival at UCAN where they finished 3rd. Well done Girls!! 
Phys-Kids 
Skylarks, our Year 5 children have been trained to run Phys-Kids. They have set up their own timetable and deliver this programme at lunchtimes to the Year 1 children. They are all really enjoying playing the new outdoor games. After School Clubs In Autumn 1 the children have enjoyed a variety of after school sports clubs including; Multi-skills, Street Dance, Golf and Football.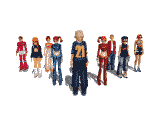 Orienteering in Marbury As part of our outdoor PE programme, Toucans class went to Marbury Park to learn the skills of orienteering. We had to learn how to read a map of the park and understand what the symbols meant. After that we were sent off to find certain posts around the park and identify the number that corresponded to the letter. This was great fun and great exercise as we ran around to try and beat the other teams. We were also challenged to collect a wide variety of leaves and to see how many we could identify so our knowledge of nature was tested too. 
Football Triumph
On the 17th of June 2014 Lostock Gralam football team played a match against Moulton primary school. We played twenty minutes each way and by the end of the first half we were already 4-0 up. The scorers were Luca with 2, Joe with 1 and Fred with 1, also Will (our goalkeeper in the first half) kept a clean sheet and didn't let any goals in. In the second half we scored another three goals and the match ended 7-0. The scorers in the second half were Will with 2 and Luca with 1, also Matty got 4 assists. It was a brilliant match that everyone enjoyed playing in and some people in our class that don't usually participate in football played and were exceptional. The team included Will, Luca, Cory, Joe, Louis, Fred, Kyran, Mikey and Matty.  
Basketball Tournament On 6th of June 2014, Lostock Gralam Primary took 2 teams of 8 to a Vale Royal basketball tournament. Both Lostock teams played three matches and flawlessly won, without conceding a single basket from any team! Unfortunately, because both teams from Lostock won both leagues, we had the hard game of playing each other in the final. Team B narrowly beat Team A by 2 points. 
Tennis Club Tennis club started and what a fantastic turnout we had. Chris is our coach and he taught us the basic skills this week: how to hold the bat correctly, how to control the ball and how to hit it accurately. Can't wait for next week ! 
Change for Life Club
 This is one of our new clubs that we have started this half term. It helps us develop a better understanding of how to lead a healthy lifestyle. Kyran and Joe lead the session with support from Mrs Booth and Mr Pickering. We talk about food that is good for us and we have all got our own recipe books. We all wear a special wrist band that shows us just how much exercise we do each day. Our favourite game we have been playing is rebound. 
Celebrations Congratulations to Alice Bishop for her recent achievement in gymnastics. Alice was awarded certificate 5 and 6 for learning new skills and general good work from her gymnastics club – Hartford School of Gymnastics
Congratulations to Natalie Webster for achieving her 100 metres swimming certificate. 
Congratulations to all our Robins and Skylark swimmers who have recently received their swimming certificates. Here, showing how proud they are, are Robins class. 
 Well done to all.